BAII Implant continuum Course Scope:
This hands-on, comprehensive, 10 months course (3 days a month) will provide course attendees with the knowledge, understanding and skill sets to immediately incorporate implant dentistry into their practice. This course will focus on live demonstrations, as well as placement and restoration of implants by attendees on pre-selected patients.
CE Units:
250 CE Units will be provided at the end of the course through the Dental Board of California. Implant Assistants will also receive 250 CE Units.
Program Highlights:
Lectures
Hands-on Clinical Experience, animal specimen/ Lab workshop and live patients' surgeries
Case Reviews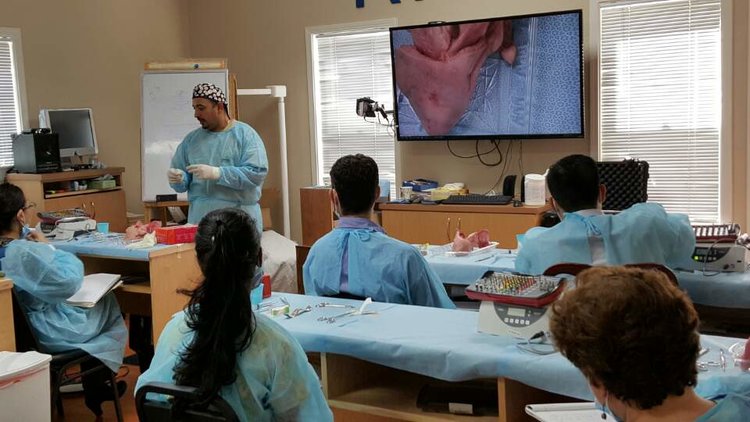 SURGICAL IMPLANT DENTISTRY CURRICULUM
One Day Lectures