"When implant knowledge and experiences are shared,
all of our practices and patients benefit tremendously" -C. Misch
---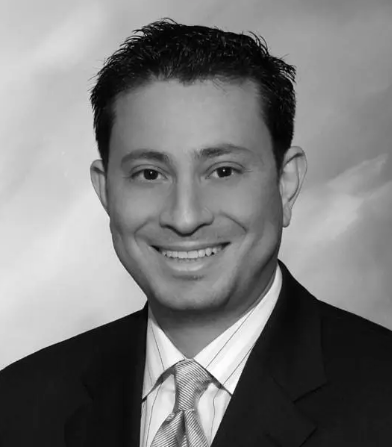 Speaker: Samer M. Ebeid, DDS
Dr. Samer Ebeid lived most of his life in the San Francisco Bay Area where he attended  UOP with a DDS in 1992  followed by  AEGD residency.  He then followed his career in endodontics at the BU  under Dr.Herbert Schilder who is regarded as the father of modern endodontics.
 After graduating BU in 1996, Dr. Ebeid returned to the Bay Area where he started his private practice in San Rafael, as well as joining the UOP Endo department as a clinical professor where he still teaches  the dental students and  the post graduate Endo residents.
---
Endo or Implant ?
Objectives:: After completing this course, the participant will learn:
Session 1:  Endodontics diagnosis where the participant will be engaged in challenging cases where decision making will be called-upon between saving the tooth or replacing with a dental implant.   A group discussion forum will be the platform for this session where participants are encouraged to pose questions, and engage in group discussion as in grand rounds case study model.
GOAL: To enhance the dentists' capacity into making a more evidence-based treatment planning decision.
Session 2:  Chronic pain including atypical neuralgia-like cases.  Most chronic pain diseases of the orofacial region are treated by management of symptoms over time without actually curing the disease.  Dr. Ebeid will be talking about a very specific type of neuralgia where complete pain remission is demonstrated successfully through surgical intervention and treatment.  This type of neuralgia although very rare, Dr. Ebeid will show several cases from initial visit and diagnosis, treatment phases, and finally healing over time.
 GOAL:  knowledge of DX, TX phases of atypical neuralgia
---
DATE: Friday, October 7th, 2022
Time: 9:00am to 6:00pm
CE LECTURE HOURS: 8 CE UNITS
FEE: $895
LOCATION: 20 Birch St, Redwood City, CA 94062
---
Caution for participants: Participant must be cautioned about the potential risks using limited knowledge when integrating new techniques into their practices.
Disclosure of instructors: no financial interest in any commercial companies. RWC Implant Study Club has no financial relationships nor is sponsored by any dental suppliers. 
Cancellation Policy: Cancellations accepted up to 2 weeks prior to course.
Refund Policy: No refunds 2 weeks prior to course date
Prior level of experience: not required
---
---
We Look forward to your attendance at our next Lecture
RSVP, Please Contact Yelena Shamilova, Executive Assistant.
Phone: 650-701-1111
Email: [email protected]
www.rwcimplantclub.com
Thank you for your referrals and for your great support.
---
---

ADA CERP is a service of the American Dental Association to assist dental professionals
in identifying quality providers of continuing dental education.
ADA CERP does not approve or endorse individual courses or instructors,
nor does it imply acceptance of credit hours by boards of dentistry.
Phone: 650-701-1111
Fax: 650-701-0960
20 Birch Street
Redwood City, CA 94062